70min. from Osaka station by JR Osaka Loop Line & Yamatoji Line.
Transfer at JR Nara station to the local line for Tenri.

70min. from Kyoto station by Kintetsu Line.
You can take following lines at Kyoto station.
A) Express for Tenri
B)Express for Nara station
and transfer at Yamato-Saidaiji station to Local line for Tenri
C)Express for Kashiharajingu-mae station
and transfer at Hirahata station to Local line for Tenri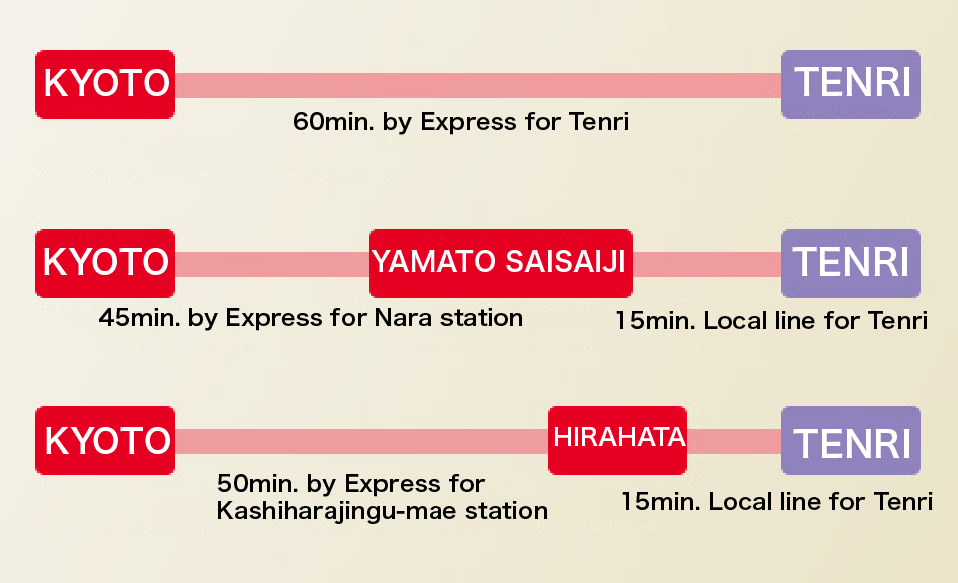 17min. from JR Nara station by  JR Mannyo-Mahoroba Line.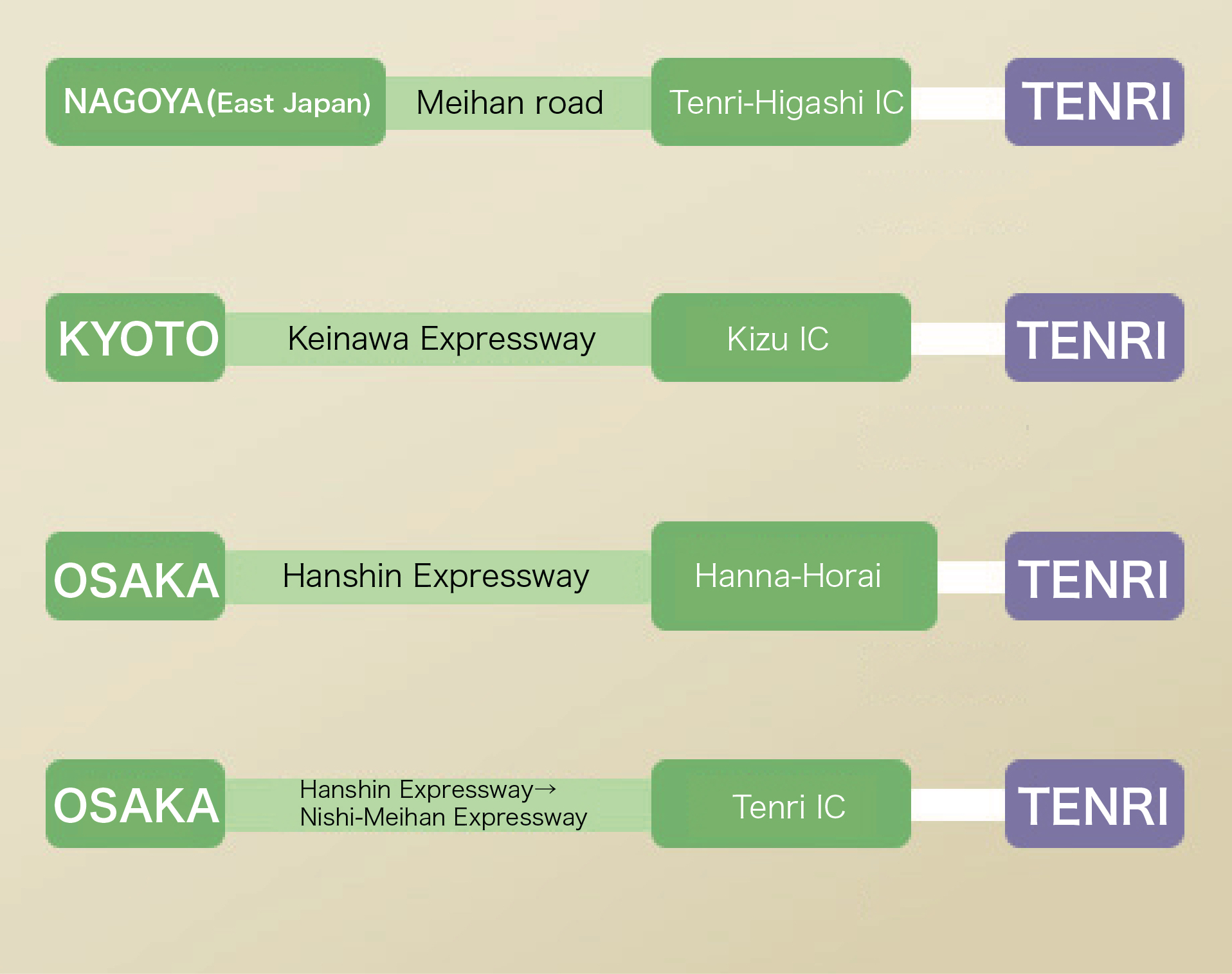 From Nagoya: 120min. by Higashi-Meihan Expressway & Meihan road (Exit at Tenri-Higashi IC).
From Kyoto: 60min. by Keinawa Expressway (Exit at Kizu IC).
From Osaka: 60min. by Hanshin Expressway Loop line & Nishi-Meihan Expressway (Exit at Tenri IC).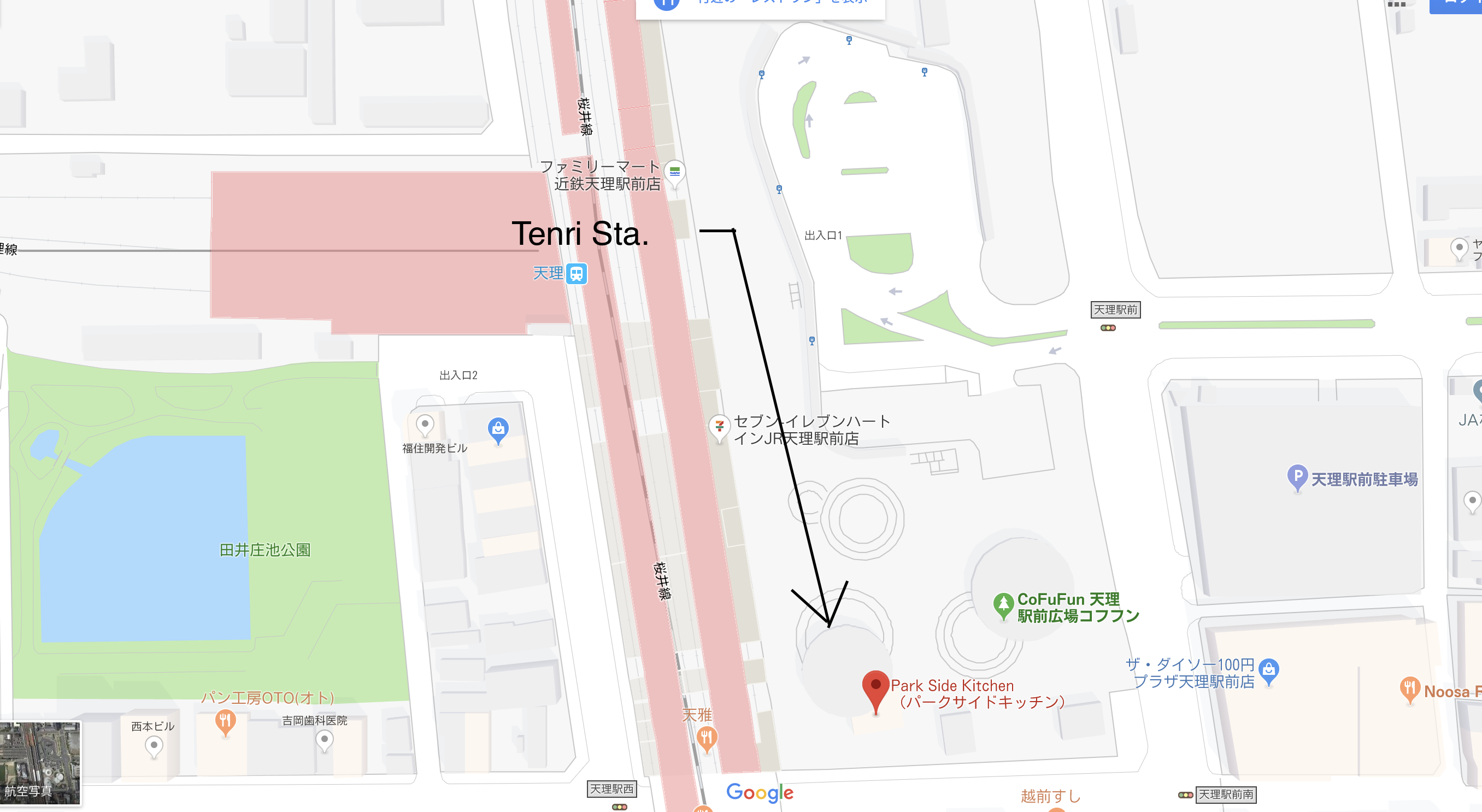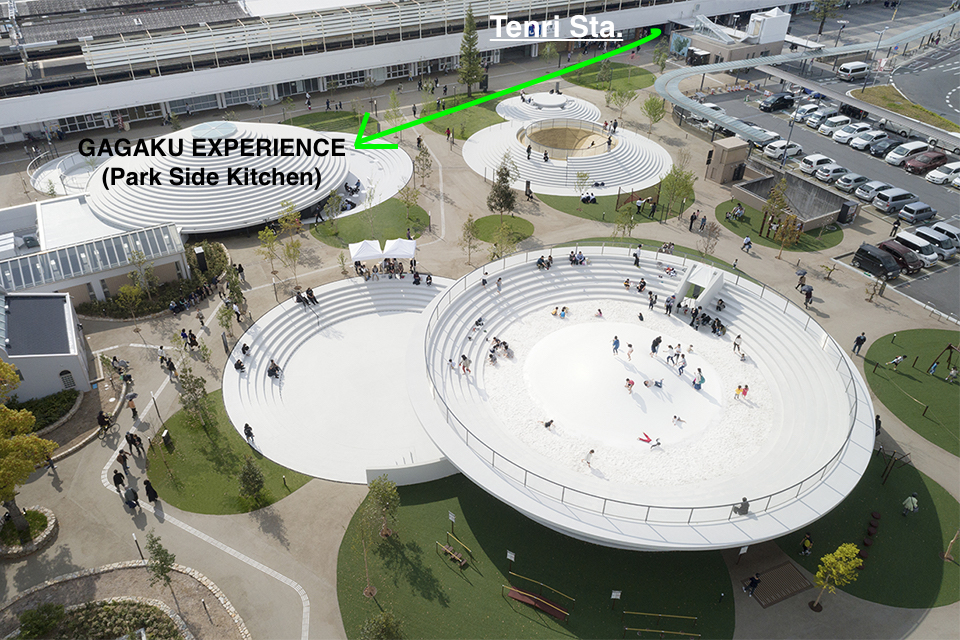 Tenri. Where everything has begun.
The City and Tenrikyo
Although Tenri city is a very small rural city with just 70,000 people,
the city has 6 National Treasures and over 80 Important Cultural Properties,
and also it has 2 Universities, 1 Orchestra team, and a great library which has over 1.5million books.
The city has grown with Tenrikyo religion (actually, the name of the city "Tenri" derived from this religion).
Do you want to know more? Visit the official website of Tenrikyo and explore the history.